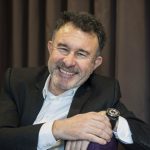 Éric Jacquet
CEO
Éric Jacquet has spent his entire career within JACQUET METALS, becoming Chairman in 1994.
A member of the Supervisory Board in 2009 before becoming Chairman of the Board of Directors of IMS SA, he became head of the new entity resulting from the merger of IMS and JACQUET Metals in 2010.
---

Philippe Goczol
Deputy CEO
Philippe Goczol, a Belgian national, 55, holds a degree from Mons University (Belgium). He began his career in 1988 at steel manufacturer Industeel (formerly Fafer, ARCELOR MITTAL group), where he held positions as Commercial Engineer (1988-1992), Proxy (1992-2000), and Sales Director (1999-2000). In 2001, he joined JACQUET METALS as Chief Development Officer before being appointed Deputy CEO in 2004.
Board Director and Managing Director of JACQUET METALS, Philippe Goczol is now Deputy CEO of Jacquet Metals.
---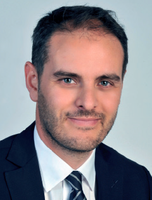 Thierry Philippe
CFO
Thierry Philippe began his career in an audit firm before becoming finance manager for a number of industrial groups. He joined the JACQUET METALS Finance department in 2005, becoming Chief Financial Officer in 2006.
---
David Farias
COO of JACQUET – QUARTO
For 10 years, David Farias has been in charge of the production of clad plates, stainless steels, special steels and methods at Creusot Loire Industrie (Usinor group) then managed the production of Quarto plates.In 2000, he became sales manager for CLI-FAFER (today Industeel) and was appointed Commercial Director in charge of the central commerce and international sales network. He joined Jacquet Metal Service in 2015 as the COO of JACQUET, and Quarto brands.
---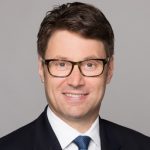 Hans-Josef Hoss
COO of IMS group
Hans-Joseph Hoss, a German national, joined Jacquet Metal Service in 2020 as Managing Director in charge of the IMS group division. Previously, he worked 17 years for thyssenkrupp Materials where he was notably member of the executive board (from 2014 to 2018) and CEO of the North-American branch (from 2011 to 2014).
---
Alexandre Iacovella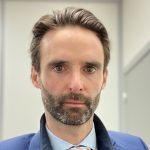 COO
Alexandre Iacovella started his career in 2000 at groupe Snecma. In 2005, he joined Bilfinger France (ex-LTM industrie) as Operating Director before becoming Chief Executive Officer in 2010.
In 2020, he joined JACQUET Metals as Chief Operating Officer. He is currently in charge of supervising the operations of STAPPERT International.
He is French and holds an engineer degree (ECAM) and an EMBA (EM Lyon).
---
Patrick Guien
Organization and process Director
Patrick Guien joined JACQUET in 1989 as IT Manager in order to develop the IT system deployed throughout the Group's brands.